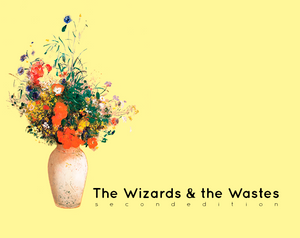 Hey Everyone,  I just hit "send" on the mailchimp campaign, sending out over 400 PDF links. If you backed The Wizards and the Wastes at any level, you will be getting an email.  IF YOU DON'T SEE ONE TODAY: Check your junk folder. Mine was sent there. It happens. Check your spam folder. It happens. Email me at JohnBattle117@outlook.com with your name and order number. I can send you the itch.io link. That's it. I do not know how long these will take to disperse, but you should get your email today. You will be able to download it from...
---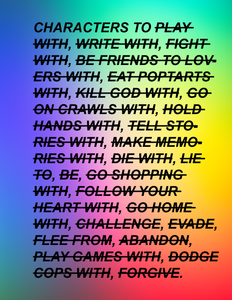 It's March. It's snowing outside the window of my new apartment right now. We finished moving everything in on Friday night, losing several prized pieces of furniture in the process, both thanks to my ineptitude at carpentry and our new entryway being as tight as a dungeon corridor. Our coffee table broke, my work-shelves broke, a hand-me-down bookshelf broke. It was a real disaster. But worst of all was our couch. It was just too big. We really banged up the walls trying to get it in the apartment. Took the door off the hinges and everything. But to no...
---
Hey Everyone,  We have just confirmed UK and Canada fulfillment thanks to Rooks Press and Ratti Incantati. If you've made orders already, email me at JohnBattle117@outlook.com with your order number and we can cancel your original order so you can reorder with the better shipping rate. Thanks, John
---
Morning Everyone,  I've got my coffee. I am as stressed and anxious about the world as anyone else who may be reading this. I do not have much to say because of that. I am left rather unable to form *good* sentences and instead must leave you with the basics. Today is the day Sheridan Books will be receiving my print files. I am very nervous and sure I messed up in some small little way that will need updating and correcting, but today is the start of that process. In my talks with them, they stated an approximate wait...
---
It's Sunday morning here in Chicago. My coffee is hot. I'm watching twitch. An otherwise normal day for me if not for the crowdfunding campaign that hit 100% while I slept. In all honesty I knew we'd hit it, but figured it'd be sometime near the end of January. The image of it being at 99% on January 31st and one saintly figure coming by and tipping it over with their purchase has been on repeat in my head since before the launch on Friday.  We're all trying to Figure Things Out in this moment and will continue to do such...